GUMDROP Travel/Recognition Grants
GUMDROP provides financial support for GUMDROP-member-sponsored undergraduate, graduate (MDs or PhDs in training or fellowship) within 5 years of training to attend ASCO, AUA, SUO, ESMO, AACR, or RTOG meetings. This award recognizes evidence of potential research success and allows the grantee to learn more about career options in the field of oncology and to build their network of potential collaborators. In the event the awardee's institution pays travel costs, the grant may be used to fund costs of research. The travel/recognition grants apply to any GU research. Abstracts do not need to be accepted. Candidates must have proof of abstract submission (e.g. an email from meeting sponsor acknowledging submission). We only accept applications from a GUMDROP sponsored institute (in the Maryland, DC, and Virginia area).The sponsored institutions are listed on our Contact Us page. If you are collaborating with a physician at one of these institutions on your abstract please note who that is.
Award: $2,500
Number of awards: 1
Application deadline date: Rolling submission based on target meeting date
Eligibility: Early career, undergraduate, MD or PhD, not yet at the Assistant Professor level Sponsored by a GUMDROP member
How to apply: Send your abstract as submitted to the meeting, your NIH biosketch, and a letter of reference from your GUMDROP member sponsor, in a single email, to [email protected] with the subject GUMDROP Travel/Recognition Grants
GUMDROP Kidney Cancer Innovation Award
Provides funding to promising young investigators to encourage and promote quality research in the quest for improved treatments and outcome for kidney cancer patients.
Award: $25,000
Number of awards: 2
Application deadline date: December 9, 2019
Winners
Rosa Nadal Rios, MD, PhD.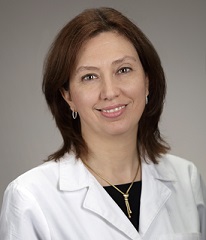 Cellular and Molecular Therapeutics Branch
National Heart, Lung, and Blood Institutes
This funding will provide vital resources for us to examine the impact of epigenetic therapy on inducing the expression of immunogenic HERV-E peptides and on the efficacy of HERV-E targeting adoptive T-cell therapy in metastatic kidney cancer patients.
Heather Chalfin, M.D.M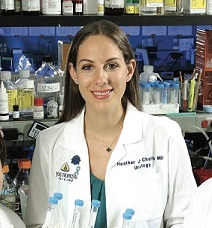 S.U.O. Urologic Oncology Fellow, National Institutes of Health (Class of 2021)
Urology Resident, Johns Hopkins School of Medicine (Class of 2019)
This funding will explore a newly emerging generation of circulating tumor cell "CTC" technology that focuses on cell morphology via digital pathology, and may potentially serve as a biomarker for risk-stratification and therapy selection in rare kidney cancers.